Bridging The Gap Between Addiction Treatment & Recovery
We offer substance use disorder treatment to help people get sober, and recovery services to help people learn to live sober. Our focus is assisting individuals in the transition from short-term treatment to long-term recovery.
Addiction is Isolating. Let's Get Started.
According to the National Survey on Drug Use and Health, only 10.9% of individuals needing specialized treatment for a substance use disorder actually receive it.
We're here to change the narrative.
Through free substance use disorder screenings, a full-service outpatient addiction treatment program, and a recovery center that focuses on fellowship and forming connections, recovery is possible.
About Our Addiction Treatment & Recovery Services
Tackling addiction is a challenge, but you don't have to do it alone. The steps we take at Soul Solutions Recovery Center include:

We offer free substance use disorder screenings at no charge. We also provide comprehensive evaluations to determine appropriate next steps.

Substance Use Disorder Treatment
If a substance use disorder is identified, we are able to offer treatment services through our licensed behavioral health program.

Staying substance-free is difficult without a community of supporters. Our recovery services aim to ensure you stay sober and thriving.
Recovery doesn't have to be done alone. Soul Solutions is committed to working with patients throughout the various stages of their recovery.
Let's connect.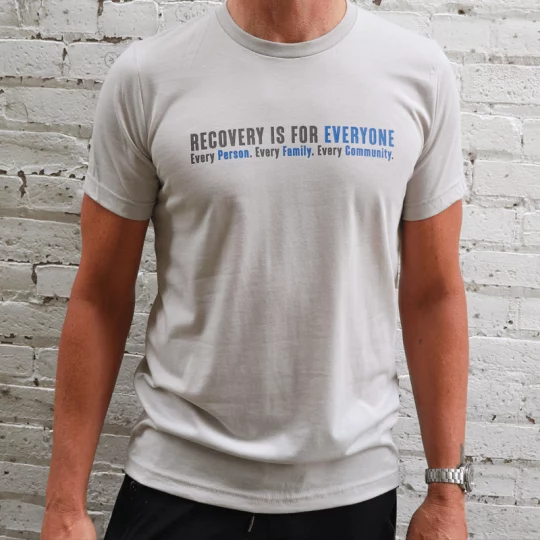 Check Out Our Soul Solutions Merch!
Frequently Asked Questions
Substance use disorder (also known as SUD) refers to the use of a substance that affects a person's brain and behavior, making it difficult to control the use of alcohol, other drugs, or medications. SUDs are common in our region with over 9% of adults having a substance use disorder (according to ND Department of Human Services).
Substance use disorders are a chronic disease that are best treated in a Recovery Management Model of Care, where we commit to working with patients throughout the various stages of their recovery. After 5 years, the likelihood of a person returning to substance use falls to under 15%.  The five year benchmark is the "gold standard" in terms of improved outcomes for patients.  Therefore we are committed to working with patients throughout this time frame.
The team at Soul Solutions Recovery Center will work with you (and your insurance provider) on our services. To give you a truer picture of what our services will cost you or your loved one, please contact info@soulsolutions.org. Thank you!
Soul Solutions Recovery Center does accept most major insurances. Want to know if yours is covered? Contact us at info@soulsolutions.org. Thanks!
Yes, we do. We understand that substance use and addiction can be difficult subjects to discuss with your staff, and we're here to help. Please visit our Employer Services page to learn more about how Soul Solutions Recovery Center steps in to assist.